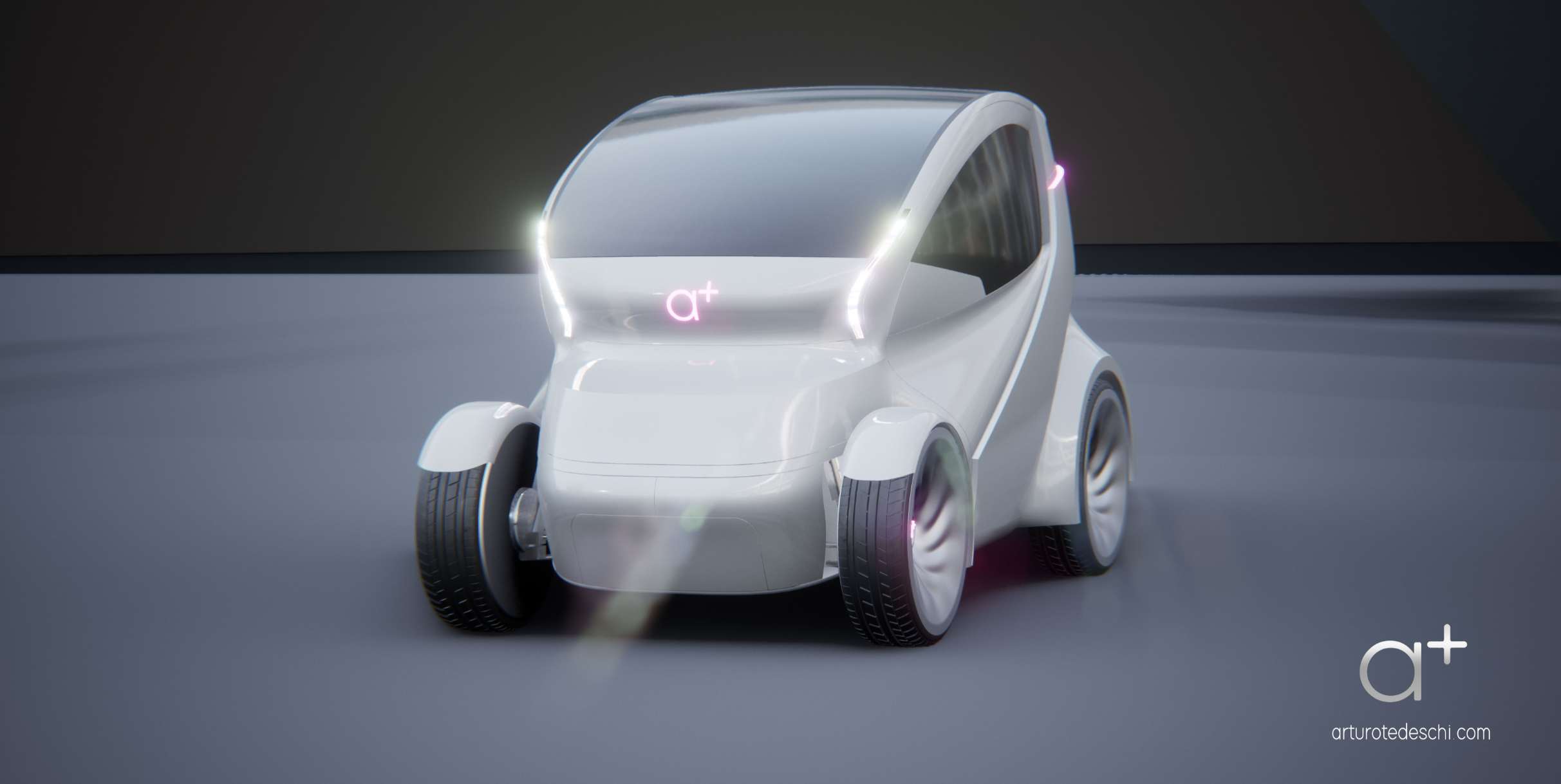 IRIS – concept car for a possible future
Design: A>T (Arturo Tedeschi, Maurizio Degni)
Virtual Reality Technology: MindeskVR
For this concept Arturo Tedeschi and Maurizio Degni used design tools like deejays do with instruments and samplers. IRIS is the output of a cross over approach which merges algorithmic design, virtual reality and videogames. The project combines the unlimited potentials of algorithmic modeling to create freeform shapes rendered in real-time, with realistic materials, within the most famous game-engine. So the light shading system is created by moving the hand controllers like a magic wand or the wheel rims are generated trough a vortex animation of a fluid material. In terms of design, IRIS represents a project for a possible future: a two seater electric car with a fresh look featuring transitions from smooth shapes to edgy details, a balance between innovative details and pragmatic solutions
Iris explores the idea of a design journey, from the first hand-drawn sketches to virtual reality control (MindeskVR), from algorithmic modeling (Grasshopper) to realtime rendering (Unreal Engine). The concept opens new trajectories in car design and an innovative workflow allowing designers to visualize the output of the algorithmic modeling with realistic materials and light simulation, speeding up model creation and evaluations. The project has been presented to Volkswagen within the event "Future Technology for Car Design" on April 16 2020.
The project has been featured on: Yanko Design and Trendhunter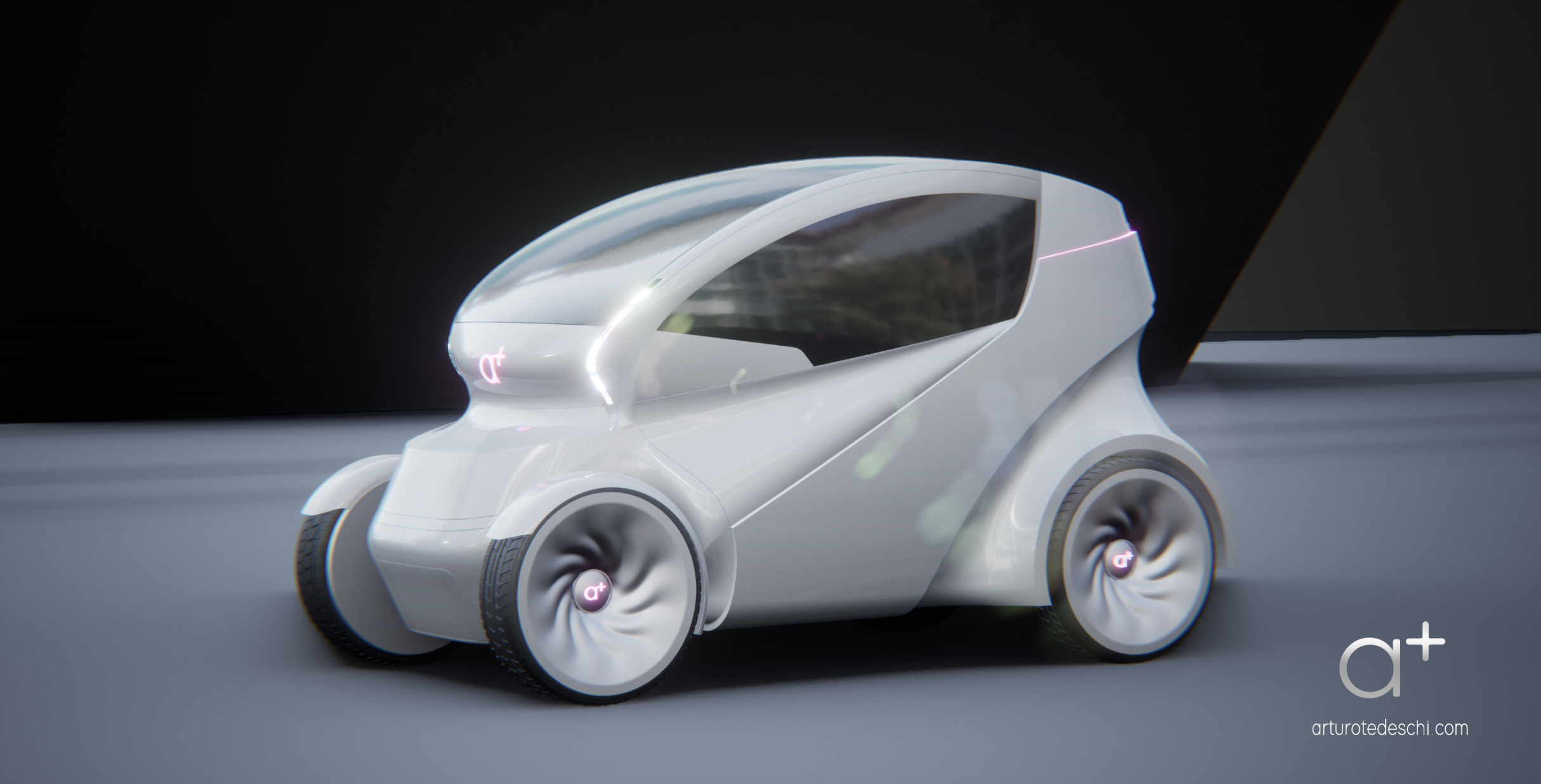 3D View of Iris Concept Car which shows the light shading system designed through visual algorithms and realtime rendering.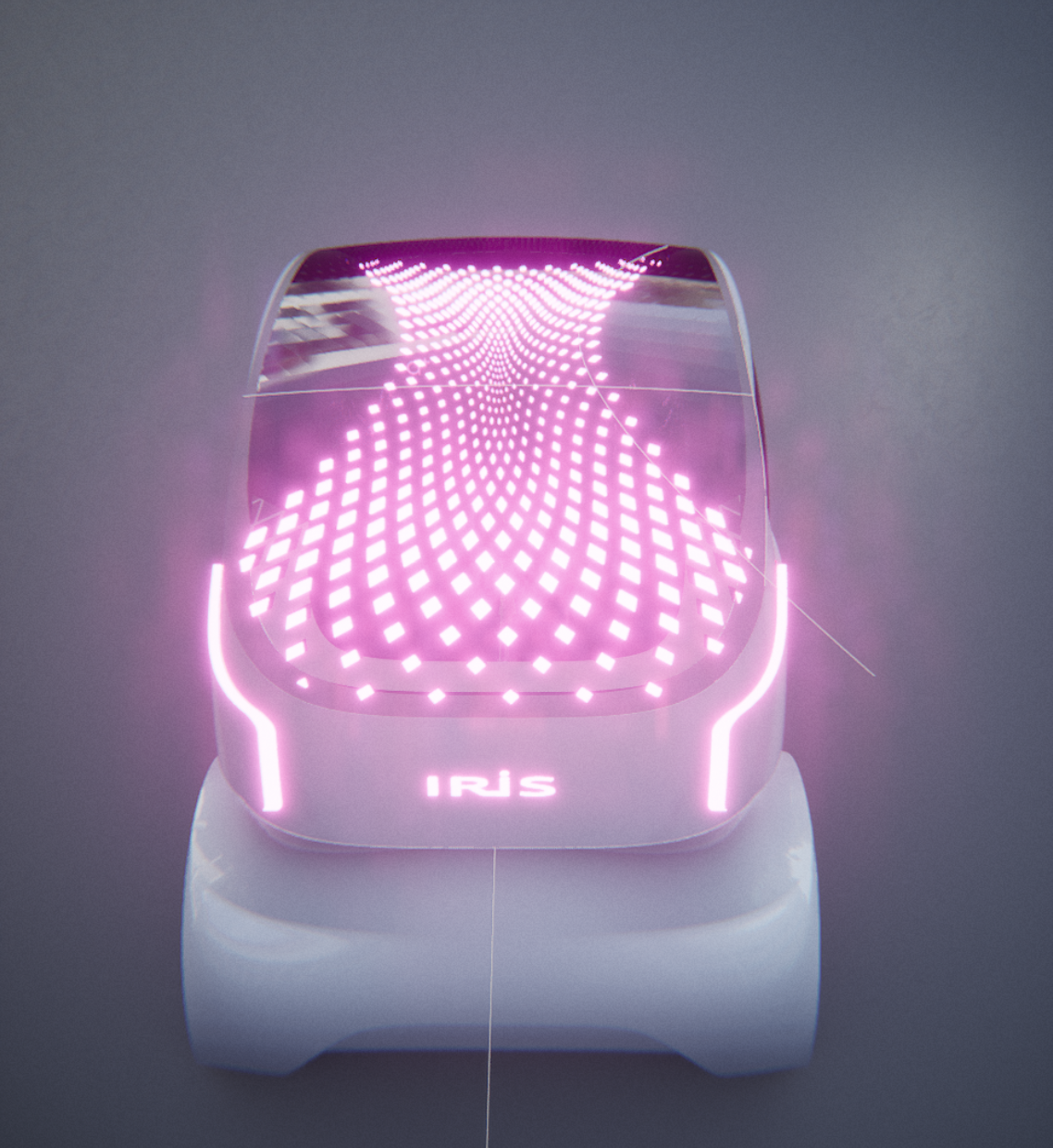 Back view of Iris Concept Car, showing innovative light integration and logo.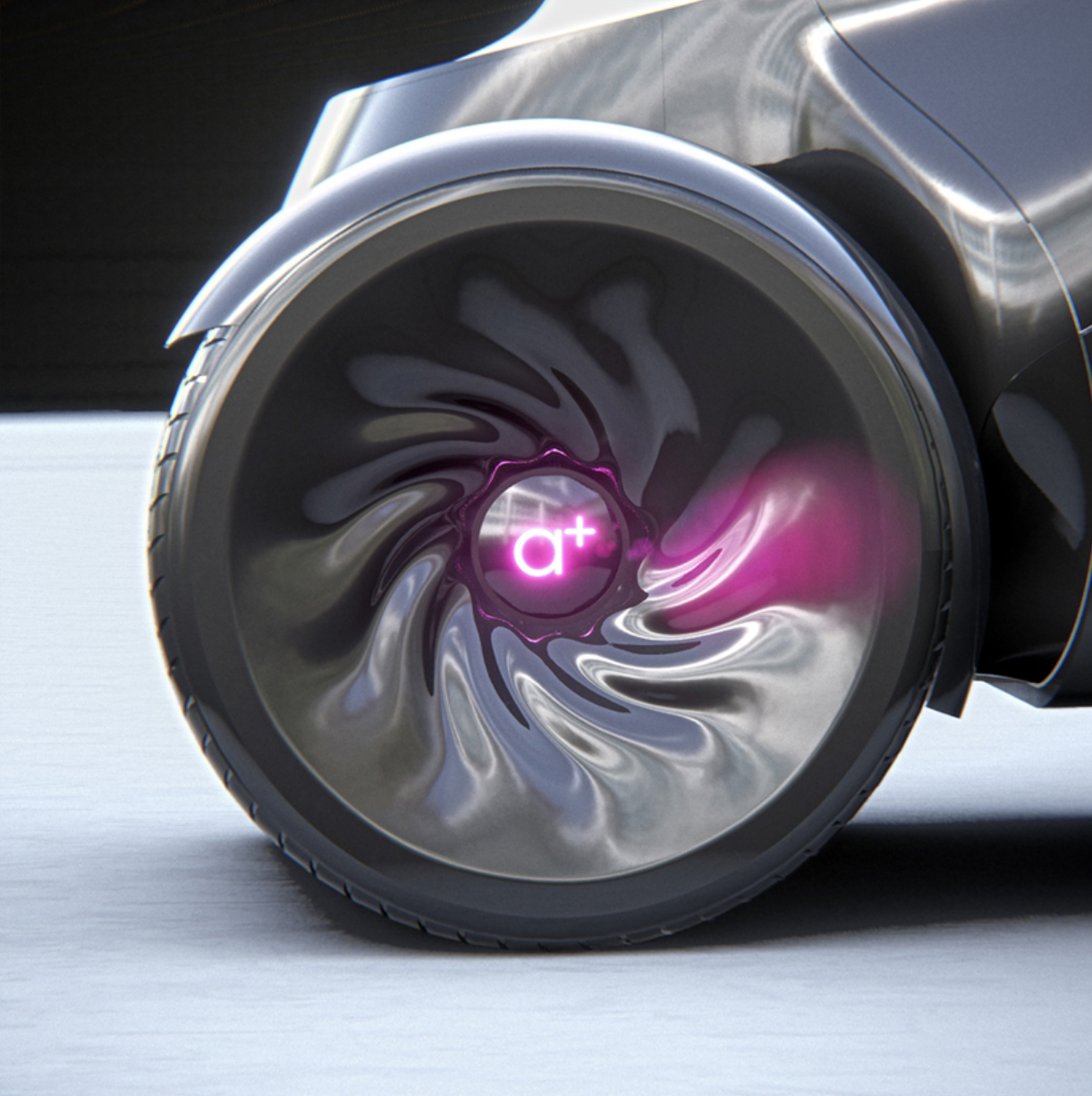 Detail of the freeform car rim, designed through visual algorithms and dynamic simulation.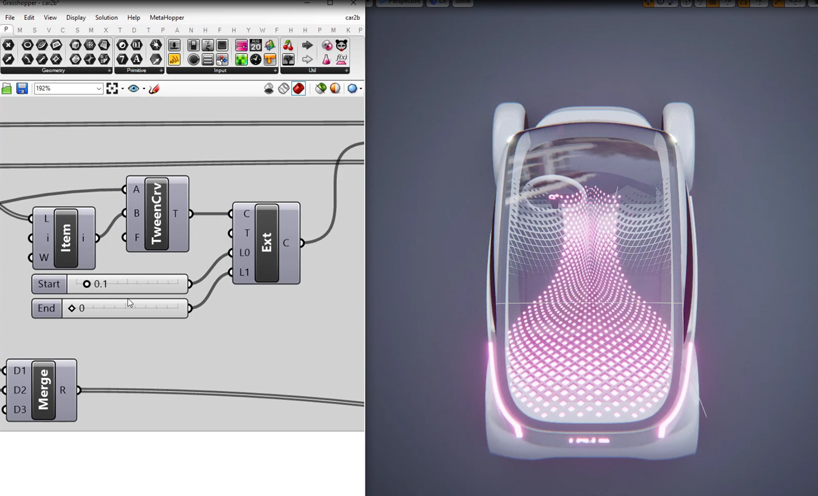 Visual algorithm used to define the pattern-based shading system
_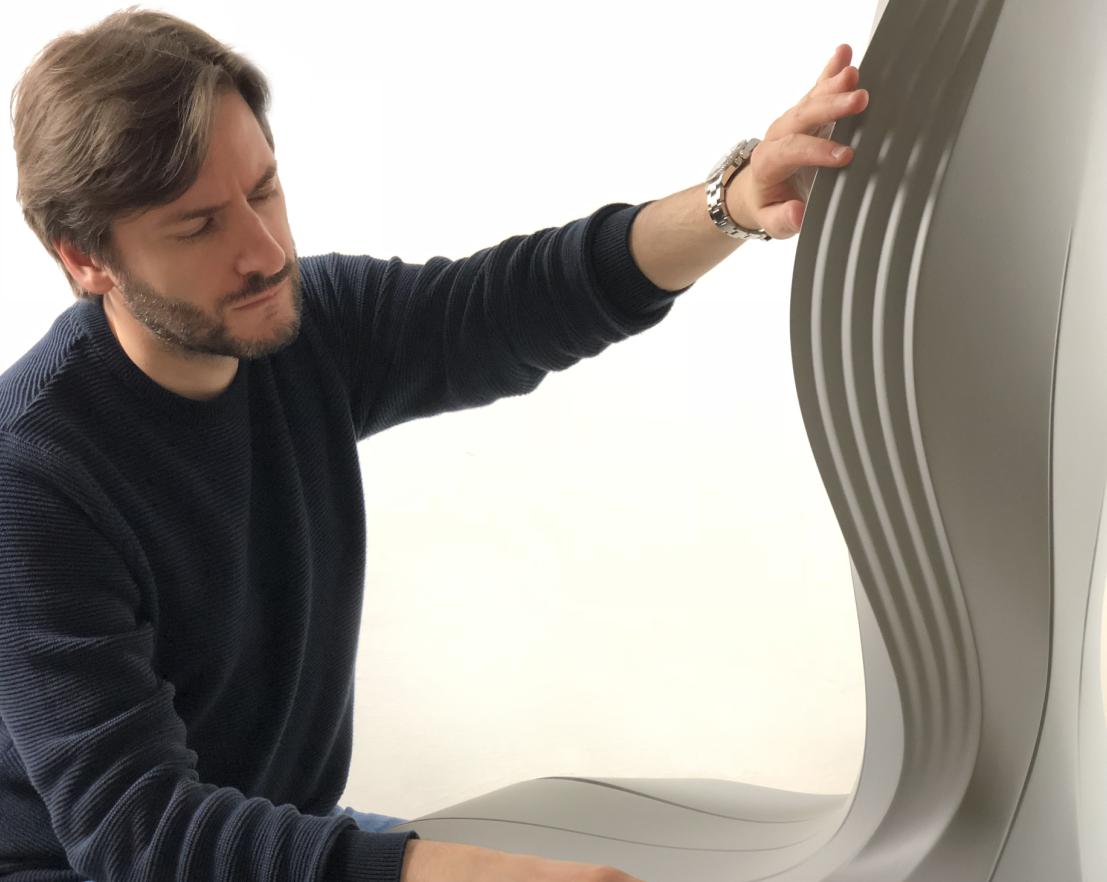 Arturo Tedeschi is an architect and computational design specialist with more of ten years of experience in the avant-garde segment of architecture and industrial design (furniture, automotive, installations, products, footwear). He works as a consultant for leading companies, providing services and training related to algorithmic modeling, complex geometry, digital fabrication and data driven design. He is the author of Parametric Architecture with Grasshopper and AAD Algorithms-Aided Design. He taught and was an invited speaker at Architectural Association School (London), Politecnico di Milano, IUAV (Venice), The University of Sydney, Dubai Institute of Design and Innovation, University of Edinburgh, Universidad Europea (Madrid). His personal work has been featured on international magazines and exhibited worldwide. He has collaborated with major architecture and design firms, including Zaha Hadid Architects and Ross Lovegrove. Other info >